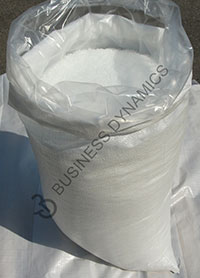 We provide innovative packaging solutions for different industries by providing tailor made polypropylene fabrics, PP woven bags, HDPE woven bags etc. These bags are specially designed for ruggedness, safety and leak-proof packaging of products. We even offer custom designed PP Bags in different form of finished circular woven sacks. The major industries in which our products find extensive applications are as follows:
| | | | |
| --- | --- | --- | --- |
| Food Industry | Petro Chemical Industry | Plastics & Polymer Industry | Sugar Industry |
| Mineral Industry | Cement Industry | Salt Industry | Fertilizer Industry |
| Chemical Industry | Pharmaceutical Industry | Textile Industry | Sand and Stone |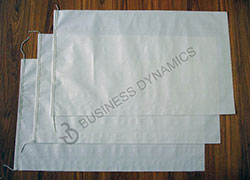 These sacks/bags allow sufficient passage of air to the packed items and ensure the phenomenon of 'breathing' space in packed grains. They can also be laminated for the moisture proof packing of different items, for products that need moisture protection we also offer Liner Bags. Liner can be of various microns depending on the product and application.
Salient Features:
• Light weight and easy to transport
• High Tensile strength and durability
• Cost effective in comparison to other alternative packing material
• No Seepages specially in poly lined or laminated bags
• Multi Color Printing Upto 4 Colors which in turn increases marketing prospects
• Can be gusseted for better storage options
We can offer Commercial Grade to Premium Grade quality PP Woven Sacks / Bags. The PP Woven Sacks / Bags can be made available in various colors, designs and sizes.
We also render the clients customization option to satisfactorily meet their specific requirements.
Circular Woven Bottom Stitched
Laminated or Unlaminated
Circular Woven Unlaminated
With loose PE Liner
Bottom Stitched
Circular Woven Unlaminated
/ laminated Both ends
Sewn Valve Type Mouth
Box Bags / Bale Wraps
May be stitched with a lid
Coated / Uncoated
Apart from the standard specification below, we manufacture PP Woven Sacks / Bags Customized to Client Specification and requirements.
Standard Technical Specifications of a Few Bags: