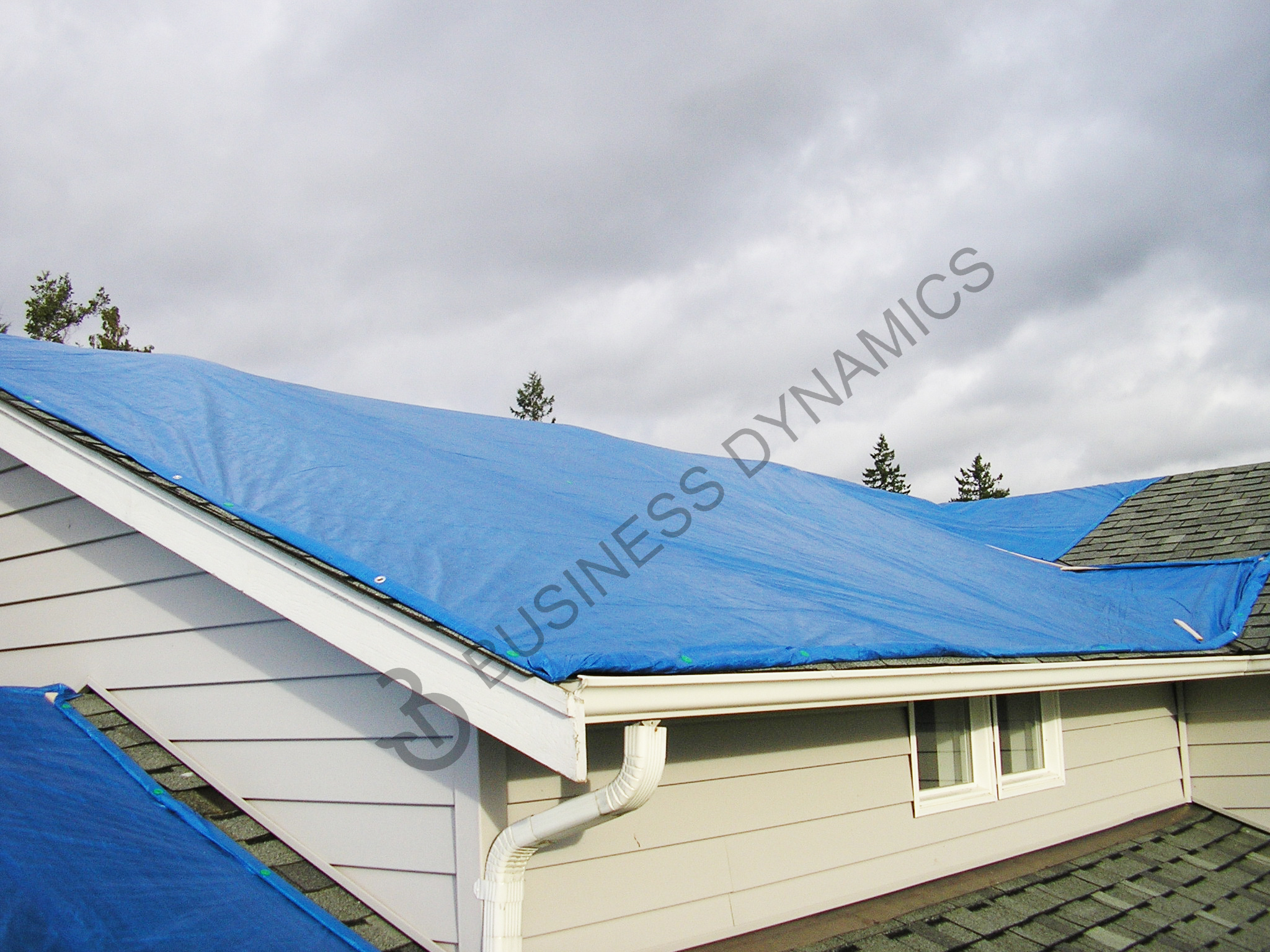 Tarpaulin made from PE, generally known as "Polytarp", is a large sheet of strong, flexible, water-resistant or waterproof material, made of plastics such as polyethylene or Polypropylene. Inexpensive modern tarpaulins are made from woven fabric of High Density Polyethylene and then coated with Low Density Polyethylene on single or both side to make it water-resistance or waterproof.
Tarpaulins often have reinforced grommets/Eyelets at the corners, D-Rings or O-Rings along the sides to form attachment points for rope, allowing them to be tied down or suspended. Polyethylene tarpaulins have proven to be a popular source to procure an inexpensive, water resistant fabric.
Tarpaulins provide a covering/shelter from natural elements i.e. Rain, Sunlight and Winds and have multiple uses depending on the application ranging from being used as Ground sheet, Pool Cover, Awning, Projector Screen, Parties, Outdoor Events, Roof Cover, Outdoor Storage, Warehouse Partition, Machinery Cover, Pool Cover, Tent Cover, Timber Cover, Warehouse Partition, General Cover, Ground Cover, Rail Wagon Cover, Truck Cover and Equipment Cover.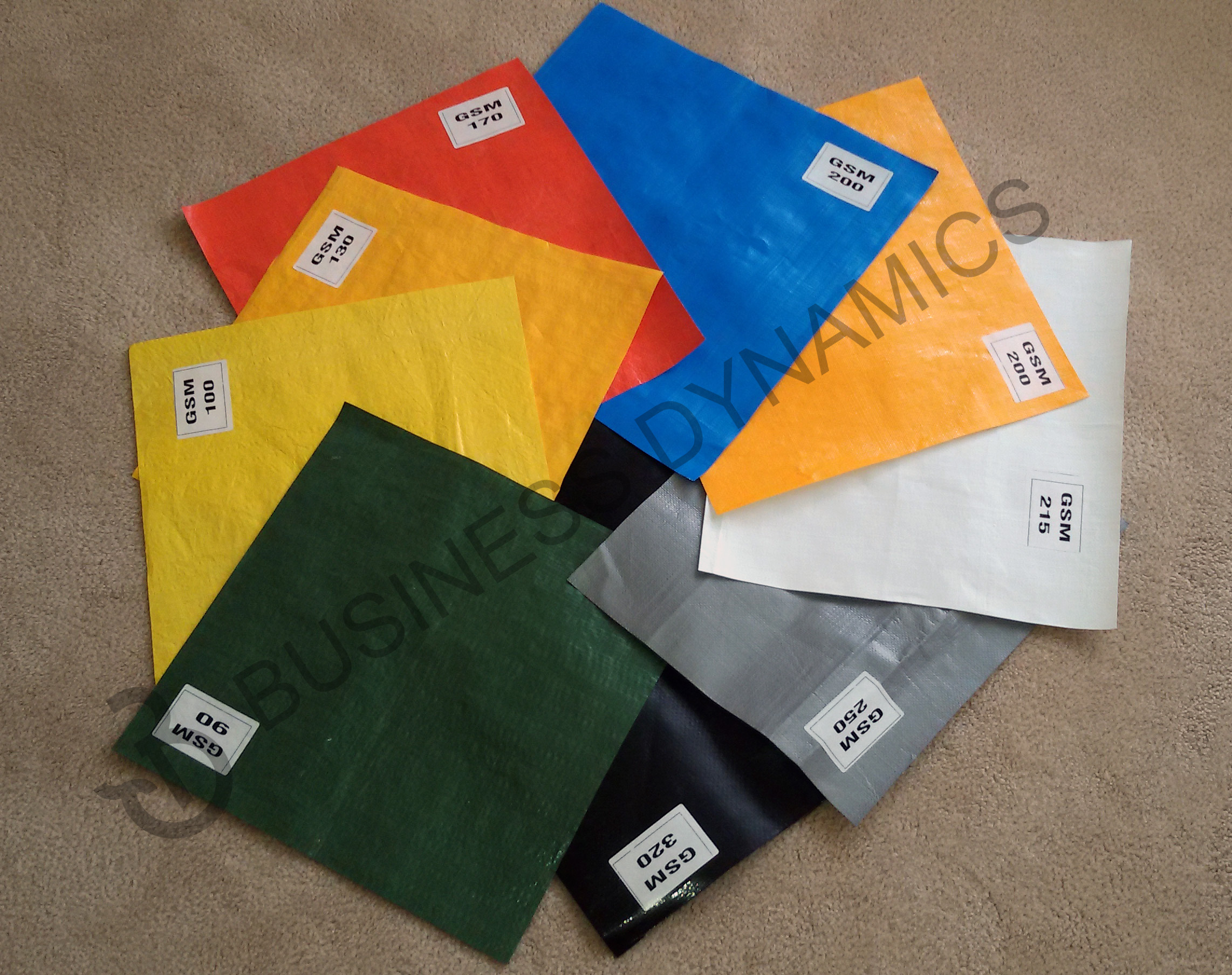 For Industries which use Tarpaulin for covering food material such as grains the Tarpaulin is treated against ultraviolet light, these tarpaulins can last for years exposed to the elements.
Tarpaulins are:
Water and UV-resistant, good weather ability.
High tensile strength and do not cause any adverse environmental affects.
Designed for extreme outdoor use.
Good flexibility, easy handling, excellent tensile strength and tear strength.
Economical, easy to transport and sustain long time for good performance.
Excellent choice for the truck tarp industry.
Resistant to mildew and chemicals
Excellent resistibility to Agro-chemicals like phosphorus, ammonia, sulfur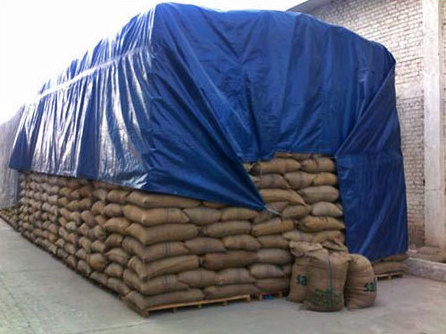 Type
Depending upon the manufacturing criteria both during weaving and coating, tarpaulins can be made in different weight categories as per square meters. Generally, it is made from100 GSM to 400 GSM.
Size
Tarpaulin's typically come in ready-made sizes or rolls. Ready-made tarps vary but are usually available in sizes from 2 meters to 30 meters. Tarpaulins can be made as per the clients specifications. Roll sizes of tarpaulins also vary and can generally be customized for the buyer.